Become a private security guard in Ontario, working in Brampton, Mississauga, Toronto or Etobicoke. All personnel are regulated by the Ontario Ministry of Community Safety and Correctional Services. 
---
Online Courses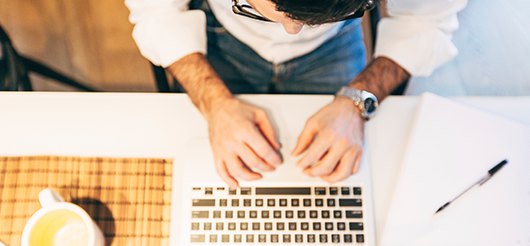 Online security guard courses allow you to learn at your convenience and pace, and become a security professional in no time!
In-Class Courses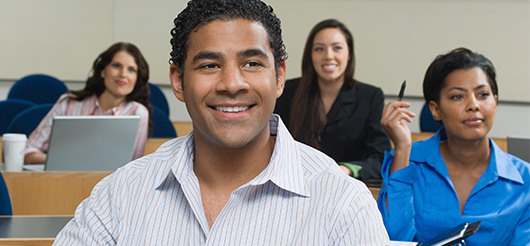 Get hands-on, in-class experience at our security guard training centre in Mississauga, from Brampton, Etobicoke, Malton and the GTA. 
---
What Recent GF1 Security Services
Graduates Are Saying
I just started my security course over here and after looking to other security agencies I decided to go with GF1. There are many other places where you can do the training around the mississauga/brampton area but the better half of them are scams. GF1 had an amazing first time impression and would definately recommend this place to others

Down to earth, easy to work with, highly experienced professionals; that is the first impression that you get when you walk in and the one that you carry throughout the entire process of training. I've dealt with a few other companies before and all of them have left me with a bad taste in my mouth because of one reason or the other. My experience with GF1 was extremely positive. I never felt that I was getting lost in what was being shared, everything was elaborated and explained in a manner such that people new to Security would easily be able to understand. You could tell that the instructors had a lot of experience dealing with a lot of different situations and had a lot of insight on how to deal with them appropriately. The interaction were fun and very dynamic. All in all, I highly recommend as the place to go to.

I highly recommend taking classes at GF1 security, the instructor Rajeev and his business partner Kulwinder are very confident and highly trained in this field and also are super kind. In this class you will not only learn about security but also learn a lot of life lessons that Rajeev talks about from experience and trust me his stories are very interesting. They also threw us a small Christmas party so that was nice. If your thinking about getting a security license I would give them a call without hesitation.
---
All Course Include:
FREE First Aid & CPR certification by Red Cross instructors
100% guarantee of passing the ministry exam
License application assistance
In-depth study guide
Job opportunity assistance
Special assistance for newcomers
Practice tests & quizzes
All Instructors are:
Red Cross certified
12+ years of experience
Fluent English, Punjabi & Hindi
Security Guard Job Opportunities in Ontario
With thriving commercial and residential development and corporate needs, security guards are in high demand in the Brampton, Mississauga, Etobicoke and Toronto GTA areas.
Condo security has become a major concern for condo residents, as every condo or home owner needs to have a sense of security and peace of mind that their homes are fully secured.
Commercial security is another important factor in why security guards are in high demand. Most business owners have valuable equipment and materials that are left in the buildings after the day's work as well as sensitive documents that need to be protected.
Security Guard Training Regulations
Security guard training in Ontario is regulated by the Private Security and Investigative Services Act (PSISA), 2005, which became an established law on August 23, 2007.
As the first legislative change to private security regulations in Ontario since 1966, this Act provides public safety by making the private security field a formal and professional one. It covers various basic requirements that security guard applicants in Ontario must meet, including new training and testing procedures that came into effect on April 15, 2010.